"World! Let's Go" Kit
Brand Identity, Packaging, Illustration
CONCEPT
WOGO stands for "World! Let's Go"
An educational kit of fundamental information you needs to know about one country. The box provides users knowledge and traveling informations.
To demonstrate, the very first kit for this brand will be created for Taiwan because I wanted to introduce another Asia country to my cohort.

What comes inside the kit?
Each kit will come with different items customized to approriately introduce the assigned country
1. Stamps
2. Fashion Pin (Country's flag)
3. Flashcards of nine common phrases
4. Travel pouch
5. Hot spot map
6. Informative handbook


A mood board is my reference about the illustration style that I wanted to experiment. I have been practicing the flat illustration a lot. The flat illustration is the happy line that will t the wide range of audience. It is maybe on the younger side, but I think the product is a good gift for older people or just people traveling.
sketches


style guide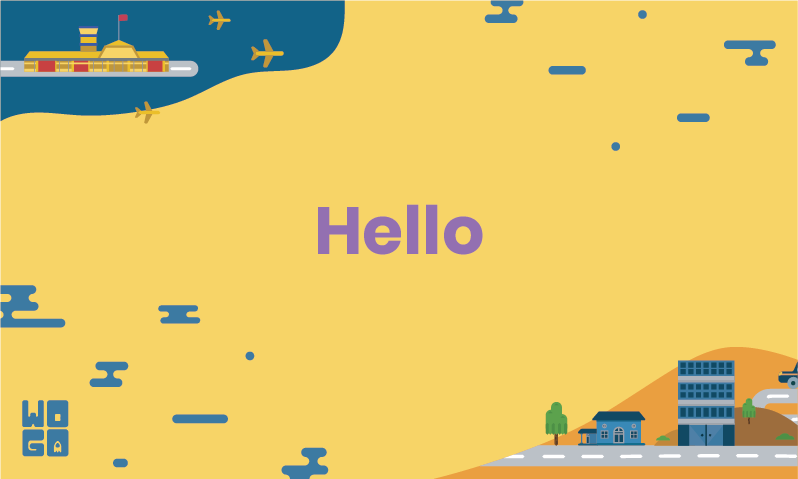 PROCESS
The box is simple in form to showcase the illustration which is the focal point. A box opens like opening a book with a flat on the side.


draft
POP Display
As a part of product, the POP would be applied the branding system on. I used design of my box's skin as a starring point and just expanded the design. As shown below, the POP has two parts:

1. The standing which displays the map and introduction.
2. The base which holds the box.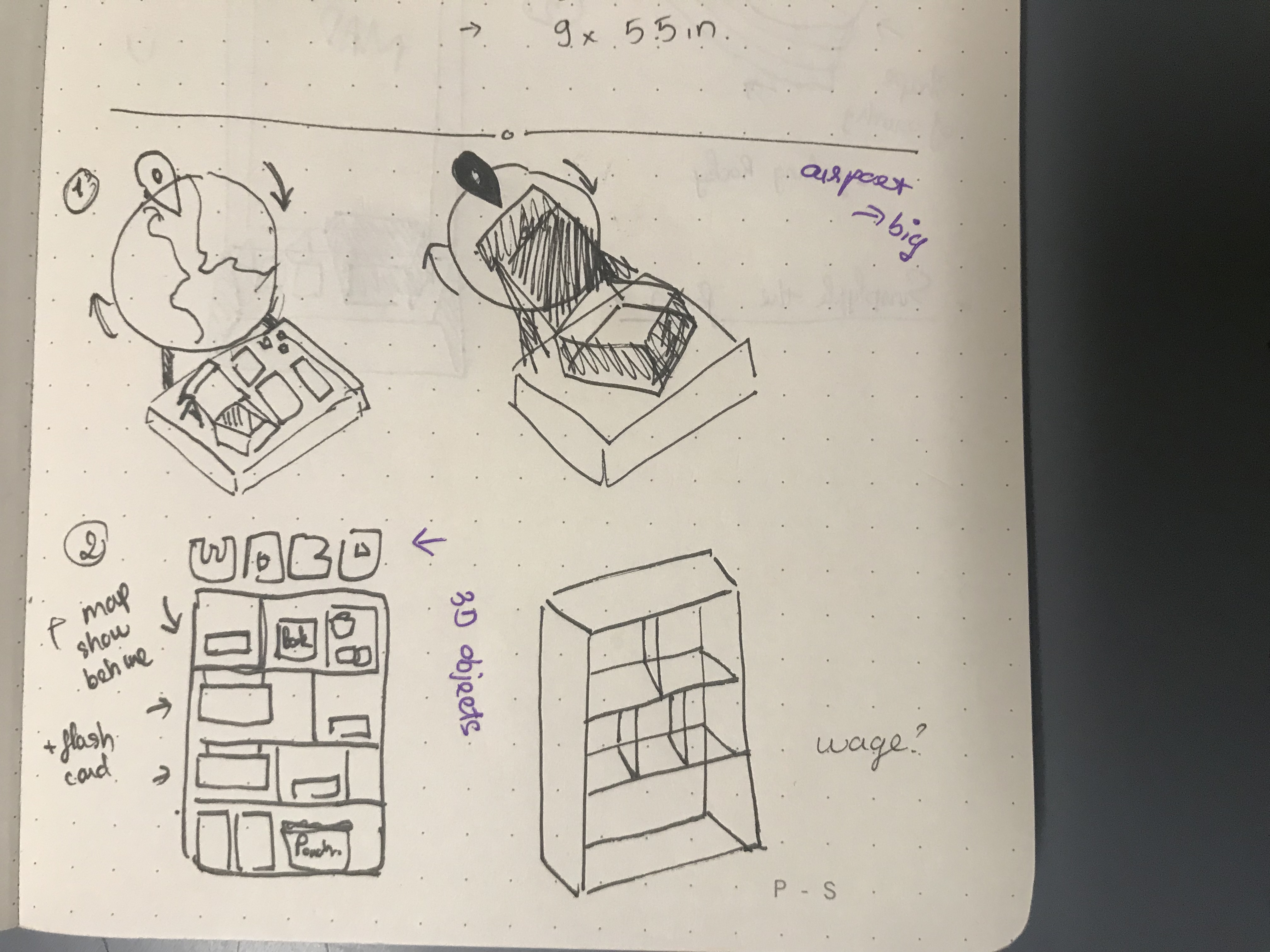 Dimensions and sketches



As I explored, I thought it would be effective to make WOGO's logo as 3D letters out of materials. After researching different techniques, it is the best to make letter out of wood. Below is my technical Spec drawing for the letters

Final Product
a box
---
Point of Purchase
---
a map
---
an informative handbook
---
flashcards
---
Display
---
---